It seems like you've been literally everywhere. You know Western North America like the back of your hand. Japanese and European Alps? Been there, done that. You've even stretched out your ski seasons from November to May on more than one occasion. Is there anything left for you to discover? Well, my friend, look no further. We've got the answer you've been looking for… and it's waiting for you in Chile!
Are you the type who starts feeling a little down when summer hits? Do you start feeling a little melancholy as you mindlessly scrape the burnt fat off your BBQ under the hot July sun? Does an inexplicable tear slide down your cheek as you listen to the sound of your kids screaming in the pool? Take heart, my friend, skiing in the summertime is indeed very possible. All you have to do is make your way to the southern hemisphere, where the seasons are reversed. When it's July and August here, it's January and February there.
To make things even better, traveling to Chile is a piece of cake. All it takes is a short hop over to Toronto and a red-eye flight to Santiago, the capital of Chile. The Mediterranean climate in the valley might throw you off a bit, but fear not: once you lace up your boots and make your way to the summit of the Andes, the air gets thinner and the snow makes an appearance.
All of the ski areas in this part of the world are located above the tree line. Groomed runs alternate with off-piste sectors, where fluffy white snow remains accessible for longer periods of time. Once you make it to the top of the lifts, you'll be at 3,500 metres in altitude, at the heart of the Latin American continent—there's no better way to enjoy your favourite sport and immerse yourself in a completely new culture!
Author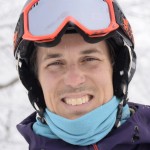 Alexis de Gheldere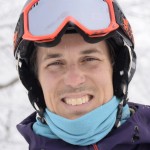 Alexis de GheldereOutdoor Sports and Travel Journalist
Original publishing date:
2020-2021