A favourite among powder hounds and deemed as the biggest destination in the Canadian Rockies for bowls, Fernie Alpine Resort features terrain that is sure to please a wide range of ski enthusiasts.
The resort includes Polar Peak and 5 massive bowls, some with wide-open spaces, some where you'll be skiing among the trees and others that provide a mix of steeps and blues. Making the terrain even more perfect is the 8 to 10 metres of gorgeous dry snow Fernie is known for getting every year. Without a nearby metropolis drawing in the crowds, Fernie often slips under the radar of many international visitors. Still relatively unknown (and in no hurry to change!), Fernie Alpine Resort and the mining town of Fernie, founded in 1898, manages to attract just the right number of skiers, all of whom appreciate the small-town, laid-back and authentic feel of the place and away from the crowds!
Our travels at destination
Author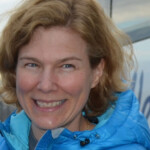 Caroline Samson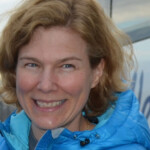 Caroline SamsonGroup leader
What made me become a group leader for Gendron Travel? My passion for skiing, especially with others. Skiing with other enthusiasts is pure happiness. I don't consider myself to be a connoisseur when choosing a destination (I have as much fun in the Laurentians than in the Rockies or the USA!) but I've had the opportunity to try different types of skiing: catski, heliski, backcountry skiing and ski touring… what a chance! Whether I find myself skiing the Alps, or in Japan, the Rockies or in Alaska, the fun of skiing is sharing it with others. I also believe that we are better as a group; we cheer each other, we widen our comfort zone, we surpass ourselves. Leading groups of skiers in my favorite stations offer me all this: we have fun and we share great moments on the mountain.
Original publishing date:
2020-2021