Far from the big city, at the edge of famed Yellowstone Park, is Jackson Hole—a unique resort beyond compare.
The moment you arrive at the airport (located 15 minutes from the village), you'll instantly be blown away by the astounding beauty of the Teton Mountain Range. This is also the place where you're bound to run into lots of fellow powder enthusiasts. Jackson Hole has, after all,earned a reputation as being a hub for expert skiers. People don't come to this resort to enjoy groomed runs, but rather to tackle steep slopes, alpine bowls and easy-to-access glades. If the conditions are right, Corbet's Couloir is one particular run you won't want to miss. You might have to channel your inner daredevil before you hit this one, though. The entrance to Corbet's is known for being quite the wild ride. I personally had the chance to try it once and have to admit I was a little shaken by the experience! No matter which run you choose, though, Jackson Hole has some of the best around and is delightfully uncrowded when compared to other U.S. resorts. At the end of the day, in keeping with tradition, locals and tourists gather to enjoy some après-ski fun and swap stories of the day's exploits at the popular Mangy Moose bar.
In addition to its spectacular mountain, Jackson Hole has earned a reputation for its western-style architecture and fabulous atmosphere. Plus, about an hour's drive away, there's a second fabulous resort you might consider adding to your itinerary for a day—Grand Targhee.
Skiing, après-ski, and everything in between—Jackson Hole is always a rootin' tootin' good time! Yee-haw!
Author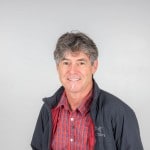 Paul Dubrûle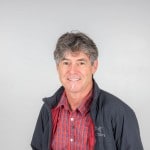 Paul DubrûleSki sales director
Original publishing date:
Saison 2019-2020