Located in the heart of the Purcell Mountain Range, this resort is one of contrast: an uncrowded place with a closeknit community where you can stay in luxury slopeside condos, private chalets or youth hostels in town. Kicking Horse has always been appealing to advanced or expert level skiers, regardless of their budget.
This is one resort where you'll always get your money's worth. To fully enjoy Kicking Horse and its many sectors, you have to love long descents, be comfortable skiing glades, be equipped with fat skis that will allow you to float on the fluffy powder, be motivated to walk in search of virgin snow and terrain you might otherwise find while heliskiing (specifically T1, T2 and the Super Bowl) and have the right technique for accessing tighter couloir entrances. Every day at Kicking
Horse feels like a new adventure.
Kicking Horse and I go way back—from the moment I fell head over heels for the place after my very first visit.
Pour profiter pleinement de l'ampleur du domaine et de tous les secteurs, il faut aimer skier sur de longues descentes, être à l'aise dans les sous-bois, avoir de gros skis pour flotter sur la poudreuse, être motivé pour marcher afin d'aller chercher de la neige vierge et du terrain quasiment comme en héliski (je pense ici à T1, T2 et Super Bowl) et avoir une bonne technique pour les entrées de couloirs plus étroits. J'ai l'impression que chaque journée de ski à Kicking Horse est une petite aventure en soi : on est certain de se gaver de belle neige, de pousser ses limites et de faire de belles rencontres.
Bref, Kicking Horse et moi, ça a été un coup de foudre instantané et notre histoire d'amour se poursuit d'hiver en hiver!
Our travels at destination
Author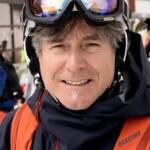 Paul Dubrûle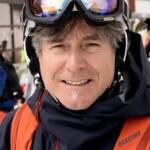 Paul DubrûleSki sales director