There's no doubt about it—Quebec skiers are blessed to have tons of extraordinary ski resorts to choose from, right in their own back yard!
MONT-SAINTE-ANNE
Two faces to explore, groomed trails that are perfect for the family, black runs you can tear up down the fall line at full speed: Mont-Sainte- Anne offers all of this, and so much more! Among the many great runs this resort has to offer, my personal favourite is definitely La Crête. And, keep in mind, with Le Massif just a hop, skip and jump away, it's easy to enjoy two great resorts in a single getaway.
LE MASSIF
Breathtaking views! Crazy vertical drop! Amazing food! Tons of après-ski fun! This resort has lots for you to do and see. The Mont à Liguori trail is an experience in itself, and that's without even mentioning the striking views of the River that are sure to blow your mind from every angle!
MONT GRAND-FONDS Even when it doesn't snow anywhere else in Quebec, it seems like there's always some of the white stuff at Mont Grand-Fonds. Tucked away on the Lynx side of this resort are glorious pockets of snow that stay fresh for days! As an added bonus, Mont Grand-Fonds has a friendly, laid-back vibe that is perfect for families.
THE MASSIF DU SUD Having the highest peak of any Quebec resort (an astounding 915 metres!) clearly has lots of advantages—among them, absolutely incredible snow. With glades making up close to half of the Massif du Sud's 226 acres, this powder paradise is sure to please.
Author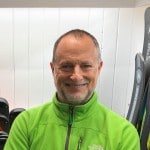 Alain Bisson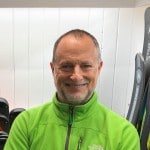 Original publishing date:
2020-2021