When it comes to ski resorts, it's clear that Red Mountain is in a class of its own! This southeastern BC resort has gathered $2 million to invest in its development and attracted nearly 700 new shareholders through its sociofinancing campaign.
One of the resort's latest investments include a triple lift that gives skiers access to a whole extra peak in the magnificent Grey Mountain sector. This new lift was indeed a priority for the resort and is sure to help ease congestion on powder days. Thanks to this addition, Red now ranks among the top 10 biggest ski areas in North America.
Among Red's four peaks, you will find Mount Kirkup, where you can access the cat-skiing sector for a mere $10 per run. The highest peak, Granite, offers 360-degree descents from the top, featuring everything from steep chutes to mellow glades. From there, it's just a quick jaunt up to Mount Roberts and its Hourglass Couloir. I promise it's worth the detour.
Our travels at destination
Author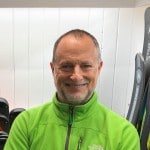 Alain Bisson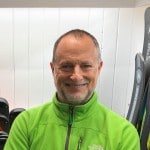 Original publishing date:
2020-2021Saison 2020-2021