While an increasing number of ski resorts have followed the trend of being acquired by bigger groups, a chosen few stand proudly on their own, affirming their independence. This is specifically the case for Red Mountain, a resort uncompromisingly focused on its local ski culture. Being self-sufficient, however, has in no way prevented them from expanding and developing operations.
Over the last few years, the immense Grey Mountain sector was opened up to skiers thanks to a new quadruple chairlift. Next year, the Topping Chair will be added, reducing congestion on the Motherlode lift on those perfect post-snowstorm days. With all of these wonderful added extras, RED will no doubt continue to rank among the biggest resorts in North America for years to come.
Needless to say, word has gotten around, and RED is now frequented by more and more skiers who are eager to get away from commercial mega-resorts to enjoy a purer ski experience. On less crowded fixedgrip chairlifts, they take the time to chat with their neighbours while resting their legs, weary from their last run in the snow-filled glades.
Our travels at destination
Author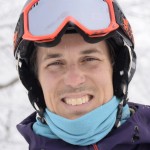 Alexis de Gheldere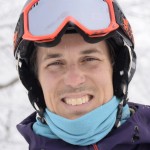 Alexis de GheldereOutdoor Sports and Travel Journalist
Original publishing date:
Saison 2019-2020