I have to admit that I used to be a little intimated by the idea of skiing at Revelstoke. After all, everything I had ever heard about the place led me to believe it was strictly reserved for experts. And, although I like to think I'm pretty good, I would classify myself more as an advanced skier than an expert one! Still, I decided to grab the bull by the horns and go for it. By the end of the first ski day, I had a whole new perspective. It was abundantly clear to me that Revelstoke had a tremendous variety of terrain that offered something for everyone.
Revelstoke is a really great option for those who love steep terrain, glades and powder. And, it's definitely true that the average skier here tends to be significantly more skilled than at other resorts. But I was still able to find what I was looking for on the long, groomed runs (the longest in North America in fact). The quality of the snow was amazing during my stay and I barely ever came across any icy patches. Even if the mountain only has three lifts (but very soon four!), the size and accessibility of the ski area is quite impressive. I personally loved the Ripper sector and its intermediate-advanced runs. You can also enjoy the lodge overlooking the North Bowl, newly inaugurated this year. This season, the resort will add the new Stellar chair, providing access to 6 new runs for beginners and intermediate skiers at the top of the mountain.
Above and beyond its fabulous mountain, Revelstoke is also synonymous with the unique village and its lovely people—both of which you are sure to fall in love with. Top the experience off with our team of destination reps and you've got the ultimate ski vacation!
TOP PICK
When on a Ski Safari, a stop at Halcyon Hot Springs after a trying day on the slopes is an experience you'll remember for a long time!
Author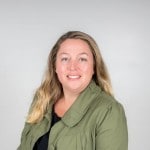 Monyse Bélisle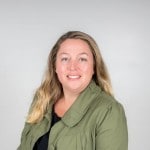 Monyse BélisleSki products and Marketing Director
Travel enthusiast for over three decades, Monyse has been working at Gendron Travel for 25 years. She has since visited over 15 destinations in the Caribbean and West Indies, went backpacking in South East Asia for three months before settling down and discovering almost every skiing destinations of western Canada, the United States, France, Switzerland and Japan. She's also been on road trips to California and has visited the USA'S main cities such as Boston, New York, New Orleans, Las Vegas, Los Angeles, San Francisco, Orlando, Vancouver and more… With her vast experience of travels and vacation coordination, Monyse will be an asset for your vacation.
Original publishing date:
Saison 2019-2020