Every snow sports enthusiast knows about Revelstoke and its challenging terrain. Whether you climb the Sub Peak to access the Greely Bowl and North Bowl, or decide to tackle the resort's endless glades, you're sure to find what it is you need.
What's more, last season, Revelstoke added something new for beginner and intermediate skiers: a lift at the top of the Revelation gondola that provides quick access to the north side of the mountain without having to go to the top of the Stoke chair. This opens up a whole new part of the mountain, allowing those who might feel a little intimidated by this majestic mountain to enjoy a wide variety of trails while remaining sheltered from the high winds, below the tree line. Great news for those who want to bring the entire family along!
Our travels at destination
Author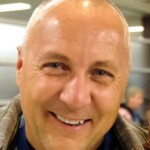 Alain Chiasson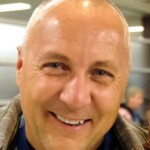 Alain ChiassonGroup leader
A career policeman for nearly 30 years, I joined the Gendron Travel team in 2015 after being won over by the customer experience on a ski trip to Western Canada. The group experience – or turnkey travel – has made me an unconditional fan of guided travel. Now retired since 2019, my wife Dora and I have the opportunity to accompany you on trips with Gendron Travel's different departments. Having discovered several destinations around the world, whether skiing, cruising or enjoying land tours, be assured that we will be at your disposal to help you experience an unforgettable holiday while building lasting memories. Follow us on Facebook at @DoraetAlain. We look forward to seeing you on one of our group departures!
Original publishing date:
Saison 2020-2021Saison 2020-2021