Did you know that when it comes to the quantity and quality of snow, the Gaspésie region has just as much to offer as the Rockies… and even the Alps?
Every winter, I make sure I have the time to enjoy a ski getaway in the Chic-Choc Mountains— mostly because Gaspésie never disappoints when it comes to providing fresh and abundant powder!
Get ready for some wild tree-lined trails and vertical drops that are sure to put your skills to the test. I personally would never venture off in these mountains without an avalanche expert and a guide, and that's precisely why this group vacation is so perfect. You'll be led by a seasoned guide, who will show you which trails to take based on your level, not to mention provide basic training on avalanche risks—all to ensure that your ski adventure is nothing but pure enjoyment! My vacations here have always lived up to the promise. I don't know if it's the Gaspésie area, the group spirit, the spectacular scenery, the charming and comfy Gîte du Mont-Albert, the quality of the skiing or even the amazing hot chocolate that makes this destination so special, but I do know one thing for sure—it will always keep me coming back!
Our travels at destination
Author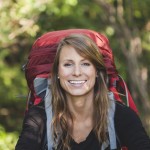 Lydiane autour du monde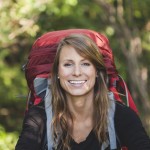 Lydiane autour du mondeCollaborator
Professional phone numbers :
Since 2013, Lydiane has roamed the planet nearly full time. With over 70 countries visited on all continents – except for Antarctica! – Lydiane is undoubtedly an avid traveller.  The many experiences she lives across the world are documented in images and videos that she then uploads on her social medias boasting thousands of followers. You might have seen her tv program, Lydiane Autour du Monde. She's also published a book and has numerous projects relating to travelling. Her love for adventure has taken her on many solo trips around the globe and now, Lydiane shares that passion for travelling with others by joining in some of our travels… be part of the group!
Original publishing date:
2020-2021