Whenever someone mentions Sun Peak, I close my eyes and fondly recall the magnificent panorama that unfolded before me as I made my way up the mountain on a splendidly sunny day. With 2,000 hours of sun every year, this resort certainly lives up to its name!
Experts love Sun Peaks—the second biggest resort in Canada—for the glades and Crystal Bowl. As a couple with very different skiing abilities, we really enjoyed being able to hop on the same ski lift before making our way down different trails and meeting up a bit farther down at a cross roads. Here, skiing is accessible to everyone—even kids.
Every effort is made to help ensure your experience is unforgettable. We even got to ski with Olympic Champion Nancy Greene, an opportunity that is regularly offered to everyone at the resort. The Gendronski on-site representative took us on a discovery of the three peaks while respecting our ability levels. There's also a variety of other great activities to enjoy, including a fondue dinner at the summit followed by a ski run downhill guided by headlamps.
At the resort's charming slopeside village, you'll be treated to the hospitality of the locals and a variety of fine dining options.
Everyone we've ever recommended this destination to has been simply delighted. So, what are you waiting for? Reserve your trip today.
Did you know?
Sun Peaks is the second largest ski area in Canada. Here's why you'll love it too: 4,270 acres on three peaks, 13 lifts, 137 runs, 17 glades, and 6 meters of snow.
Our travels at destination
Author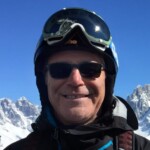 Marc Boucher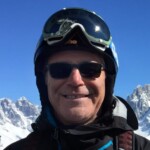 My passion for skiing was born 40 years ago, and I've been part of this industry for 25 years. I have skied in many ski stations of Europe – France, Switzerland, Austria and Italy –,  and in North America – Colorado, Utah and Western Canada. Retired for a few years already, after working over 30 years with the public, I've joined Gendronski's team in 2015 wanting to share my passion for skiing and travelling. Always available and customer oriented, I'm well prepared and I prioritize safety during our stays. My wish is for you to have a nice experience during your vacation, helping you build great memories. I hope to travel with you soon!
Original publishing date:
Saison 2019-2020