From the moment you open your eyes in the morning, ready to enjoy the most mind-blowing mountain experience, to the end of the day, when it's time to wind down for a little après-ski relaxation by the fire, Vail's perfect blend of luxury and intense skiing is sure to impress!
Vail is made up of three areas—Golden Peak, Vail Village and Lionshead—all connected at the base of the mountain. With an elevation of over 8,000 feet, Vail will literally take your breath away (altitude sickness is clearly something to keep in mind when you're here)! Of course, you'll also be dazzled by the lovely creek running alongside the quaint cobblestone streets, the splendid view of the Gore Range, and the fresh mountain air… not to mention the heated pedestrian streets that allow you to enjoy the village year-round. It's got all the charm of a peaceful European village combined with world-renowned dining and shopping.
After spending the winter partially discovering the mountain's 5,317 acres of playground, 195 trails and 31 chairlifts, I still wanted more… and Vail never disappointed. I was always able to find new pockets of fresh snow and some good challenging runs… without ever having to worry about the crowds!
Author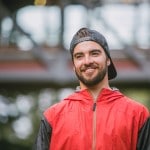 Philippe Marquis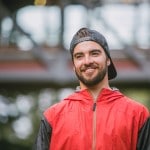 Philippe MarquisFreestyle Olympian (2014 & 2018), speaker and coach
Philippe wears many hats: Olympian in freestyle skiing, speaker, coach for Vail's skiing team and now onsite representative for Gendronski. Although retired from competition, he hasn't hung up his skis yet! This Olympian from Sotchi (2014) and Pyeongchang (2018) will share his passion for skiing in Vail (mid-december to march 7, 2020) and also in Revelstoke (March 21 to 28, 2020). Don't miss these unique opportunity to discover the mountain with a true ski enthusiast.