How do you feel when someone mentions Vail? Does it stir up feelings of excitement in your skier's heart? What about Breckenridge? Does it make you want to drop everything and run off on a skiing getaway? I couldn't agree with you more!
Its colossal ski area makes it one of the top resorts in North America. The front side offers a variety of groomed runs which are sure to tire out your legs before you can even cover half of it. My favourite, however, have to be the Back Bowls and Blue Sky Basin. These particular options can be accessed by making your way to the other side from the summit. The Mongolia, Siberia and China Bowls are absolutely amazing on powder days or during massive spring snowstorms. With all that these immense alpine bowls have to offer, the descents I enjoyed here will forever remain etched in my memory. Make sure you also try the far-off Blue Sky Basin. It's sure to be one of the highlights of your trip.
Breckenridge is another great option. With a completely different vibe, it's a great complement or alternative to Vail. A word of warning, though— you definitely want to keep the altitude in mind. This magnificent old mining town sits at a little under 3,000 meters! That's crazy high! So, expect to be a little out of breath—and not only because the amazing scenery and colossal ski area leaves you breathless! This resort features the highest lift in North America—the Imperial Express—which peaks at 3,913 meters. Once at the top, if you aren't too overwhelmed by the beauty, climb a few meters higher up to the summit of Peak 8 where you can revel in Lake Chutes. Pure joy, guaranteed!
Author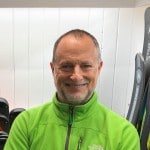 Alain Bisson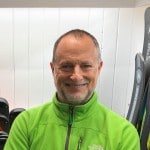 Original publishing date:
Saison 2019-2020