Considering the Dolomites for your next ski trip? Great choice!
This unique mountain range in northeastern Italy is exceptionally beautiful, as are the villages and valleys it shelters. No matter where you turn, it feels like you're looking at a postcard!
Although much of this area was once part of Austria, it was later surrendered to the Italians during the First World War, hence the name South Tyrol.
Competing with the 3 Valleys as the largest interconnected ski area, Dolomiti Superski is very different from its French counterpart since it consists primarily of weaving trails that are pleasantly smooth.
The ski route that loops around the iconic Sella mountain range is an absolute must for those who enjoy groomed runs and spectacular scenery.
The Val Gardena sector, for its part, is characterized by its modern lifts and the fabulous food on the slopes. Every dish here is simply exquisite—this is Italy, after all! If you happen to be both a foodie and a photo enthusiast, Baita Sofie, in the Seceda area, is where you'll want to head. The mouth-watering delicacies and incredible wine cellar are matched only by the magnificent views of the aptly named peak—none other than Furchetta (inspired by the Italian word for fork)!
In Val di Fassa, you'll find the elegant and historic village of Moena, which looks like it's straight out of a fairy tale! The architecture and accommodations in this little village are truly in a class of their own. Right next door, the Alpe Lusia ski resort will satisfy your need for a good challenge as well as your introspective spirit. From the top of the mountain, the surrounding peaks of the Dolomites will remind you what a great decision you made choosing this destination. The biggest problem you'll have is realizing that you can't stay forever!
Prices on request.
Author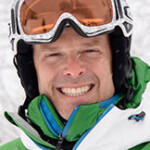 Jean-Luc Brassard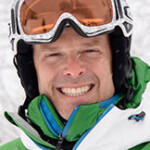 Jean-Luc BrassardGroup leader
Special collaborator and Olympic champion
Original publishing date:
2020-2021