Feel like taking a little trip over to New England? Here are just a few places you might want to consider.
STOWE
Although we'd consider it on the higher end of New England's resorts, Stowe isn't just about luxury and fancy extras. In fact, this mountain boasts some solid groomed World Cup trails and off-track corridors on par with some of the bigger mountains out West— this is the highest peak in Vermont, after all!
JAY PEAK
Perhaps you've heard of the famous Jay Cloud, responsible for the incredible amount of snow at Jay Peak? Essentially, this "magical" snowfall is the result of the humidity generated by the northwest winds that swirl around the mountain, mainly because of its orientation. No matter the reason for it, you'll clearly enjoy the resulting mounds of snow! We suggest hitting the Beaver Pond area for hours and hours of guaranteed fun!
SUGARLOAF
Maine's resort claims to be the only one in the eastern part of the continent to offer skiing above the treeline, with trails going down all sides, thanks to its 1,295 metres of altitude. Sugarloaf has some serious vertical drop with no flat areas, so it's the perfect place for carving enthusiasts.
SUGARBUSH
The latest of the Ikon member resorts, Sugarbush is one of the most impressive in Eastern North America. Mount Ellen and Lincoln Peak have 4,000 acres to explore, with the Slide Brook Basin off-piste area alone making up half the area. You can always look forward to countless days of fun here!
Our travels at destination
Author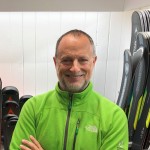 Alain Bisson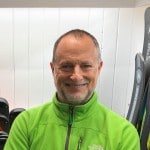 Original publishing date:
2020-2021