When it comes to skiing preferences, everything is a matter of personal taste. Some people like perfectly groomed trails while others have a penchant for the solitude of off-piste trails. Then there are those who want to ensure they have easy access to all of the facilities. Thankfully, the Whistler and Blackcomb experience offers all of this, and more. From the moment you arrive, a short stroll through the village will allow you to discover the diversity of its restaurants and shops. Everything is within easy reach, and there's even a movie theater!
Since it was acquired by Vail Resorts in 2018, a whopping $66 million has been invested in lifts alone. The resort now welcomes even more people and is able to get them on the slopes even faster, right down to the lower limits of the alpine areas.
The Whistler and Blackcomb glaciers are absolutely legendary. If your legs are strong enough, you can venture from the summit all the way down to the base of the village in a single run. With trails for every level, this eight-kilometre descent is simply amazing. You can also hop on the PEAK 2 PEAK gondola, which will take you from one mountain to another in no time flat—some of the cabins even have a glass floor! In addition to its fabulous ski options, Whistler features five 5 snowparks with over 150 modules and crazy-steep jumps!
Whistler is far from being your average ski experience. It's got everything you're looking for in a ski vacation out West. I promise it'll be as thrilling and memorable as you'd expect. That's personally why I go back every single winter. Oh, and did I mention that Whistler also has heliskiing? You know what they say, go big or go home!
Our travels at destination
Author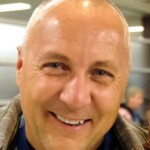 Alain Chiasson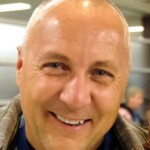 Alain ChiassonGroup leader
A career policeman for nearly 30 years, I joined the Gendron Travel team in 2015 after being won over by the customer experience on a ski trip to Western Canada. The group experience – or turnkey travel – has made me an unconditional fan of guided travel. Now retired since 2019, my wife Dora and I have the opportunity to accompany you on trips with Gendron Travel's different departments. Having discovered several destinations around the world, whether skiing, cruising or enjoying land tours, be assured that we will be at your disposal to help you experience an unforgettable holiday while building lasting memories. Follow us on Facebook at @DoraetAlain. We look forward to seeing you on one of our group departures!
Original publishing date:
Saison 2020-2021