There are a million reasons people want to visit Whistler, and everyone has their own. Some visit for the breathtaking scenery while others go for the legendary terrain, and others for the pedestrian village and ski-in/ski-out accommodations. But, no matter what your reason is, I promise Whistler will deliver!
THE MOUNTAINS
Whistler and Blackcomb have enough terrain to keep skiers of all levels happy for a lifetime! The different areas are connected through the Peak 2 Peak gondola with 28 cabins making their way across the Fitzsimmons Valley 400 meters below. It's an incredible experience you have to try at least once! The 360-degree view showcases the beauty and grandeur of the surrounding landscape.
If stats are your thing, here are just a few regarding Whistler: 8,100 acres of trails, 16 alpine bowls, 3 glaciers and over 200 groomed runs. There's no way you could ever be bored!
THE TOWN OF WHISTLER
Whistler is also synonymous with the vibrant slopeside village that has absolutely everything you need for a perfect stay: restaurants ranging from upscale to laid-back, bars for tons of après-ski fun, pedestrian streets, spas and boutiques. With so much to offer, Whistler will keep you happy from the moment you arrive to the moment you leave.
As an added bonus, everything is easy to access. Whether you're staying in a hotel, condo or chalet, you can easily walk almost anywhere. And, if you can't, there is an incredibly efficient and easy-to-use shuttle service available to you. This winter, pick Whistler!
TOP PICK
PEAK 2 PEAK. We love it for its 360-degree view of the mountains and the village as well as the opportunity to dine at the summit.
Author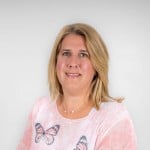 Sophie Laplante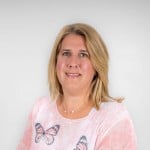 Sophie LaplanteSales Director and ski travel specialist
Original publishing date:
Saison 2019-2020