Whitewater is a prime example of a destination where remoteness is directly proportionate to enjoyment. It may not be the highest mountain around or have the most intense vertical, but one thing it does have is mounds and mounds of snow. In fact, Whitewater beats almost all other resorts when it comes to snow accumulation—and that's more than enough for any ski enthusiast!
Thanks to the incredible snowfall the resort enjoys, the glades are pure perfection, either on the Summit or Glory runs, where it makes up half of the terrain. Silver King is a great way to get things started (or to help you digest after a world-class meal at Coal Oil Johnny's Pub). From Summit, you can make your way over to Powder Keg Bowl—ideal for skiers in search of wide-open spaces where they can lay down an infinite number of tracks.
At the end of the day, take the time to stroll the streets of Nelson and enjoy its Western flair.
Author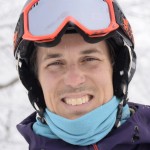 Alexis de Gheldere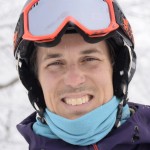 Alexis de GheldereOutdoor Sports and Travel Journalist
Original publishing date:
Saison 2019-2020