Whitewater Ski Resort is nestled in the famous area known as the Powder Highway. The name alone conjures up images of endless light, dry powder that is sure to leave you salivating!
A mere 20 minutes from the mountain is the charming (read: funky) village of Nelson, where local history meets entrepreneurial effervescence. As you stroll down Baker Street, in the heart of the village, you'll be immersed in a perfect blend of heritage and modernity. While the Whitewater and Nelson combo doesn't have all the bells and whistles that come with your typical Resort 2.0, I personally think it's the ideal hub and certainly one of the friendliest most laid-back resorts around.
Once at the mountain, and in the company of the Gendronski rep (who'll show you all of the resort's hidden treasures), I suggest you head over to the Silver King side first. This sector, dotted with green and blue trails, is a great spot to soak up the epic panoramic view without overworking your legs. Next, head over to Summit and the all-new Glory Ridge. I guarantee you're going to have a blast!
Our travels at destination
Author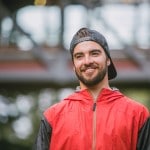 Philippe Marquis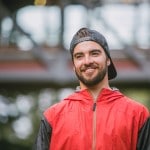 Philippe MarquisFreestyle Olympian (2014 & 2018), speaker and coach
Philippe wears many hats: Olympian in freestyle skiing, speaker, coach for Vail's skiing team and now onsite representative for Gendronski. Although retired from competition, he hasn't hung up his skis yet! This Olympian from Sotchi (2014) and Pyeongchang (2018) will share his passion for skiing in Vail (mid-december to march 7, 2020) and also in Revelstoke (March 21 to 28, 2020). Don't miss these unique opportunity to discover the mountain with a true ski enthusiast.
Original publishing date:
2020-2021