Ah, Switzerland—a country of high snowy peaks and glaciers, where skiing is a both a tradition and a source of tremendous pride for its inhabitants!
The immense ski area of Zermatt happens to be the highest ski destination in the Alps and can be enjoyed year-round. This very famous resort is the absolute perfect place to admire the Matterhorn (that famous mountain on the Toblerone packaging). The slopes and village of Zermatt are also majestic, and positively photo worthy. Plus, from here, it's easy to explore even further by hopping over to Cervinia, Italy (depending on the type of ski ticket you buy).
Not too far from Zermatt is the 4 Valleys domain with the beautiful pedestrian village of Verbier and its varied terrain, which hosts the Freeride World Tour every winter.
Switzerland is also home to St. Moritz, an Olympic city surrounded by a variety of resorts for you to explore: Corviglia, a resort dominated by the Piz Nair, where Erik Guay won the World Championships; Corvatsch, the highest resort in the area; and Diavolezza, with its glorious glacier, where you can enjoy a sublime 10-kilometre descent. Here, the winter is long, and the snow is abundant—sometimes even in April.
Much like the watches it is reputed for, skiing is serious business in Switzerland and everything last detail counts. They do everything to ensure that things are orderly, clean, efficient and on time. Even the signposts are immaculately organized, much like the rack trains that will take you on a smooth ride up to the awe-inspiring peaks in the amazing land of raclette.
Our travels at destination
Hôtel : Hermizeus 3*
Zermatt, Switzerland
9 days | 7 nights | 6 days of skiing | Direct flight | 14 meals
March

19

to

27

,

2022
Price on request
Hôtel : Alpina Zermatt 3*
Zermatt, Switzerland
9 days | 7 nights | 6 days of skiing | Direct flight
Choose your dates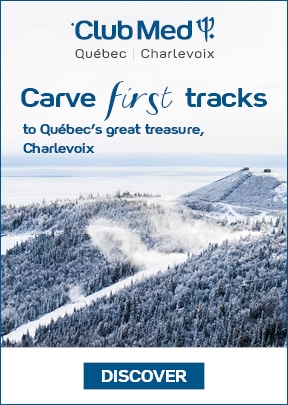 Author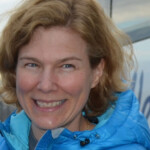 Caroline Samson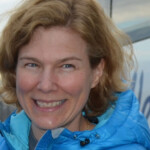 Caroline SamsonGroup leader
What made me become a group leader for Gendron Travel? My passion for skiing, especially with others. Skiing with other enthusiasts is pure happiness. I don't consider myself to be a connoisseur when choosing a destination (I have as much fun in the Laurentians than in the Rockies or the USA!) but I've had the opportunity to try different types of skiing: catski, heliski, backcountry skiing and ski touring… what a chance! Whether I find myself skiing the Alps, or in Japan, the Rockies or in Alaska, the fun of skiing is sharing it with others. I also believe that we are better as a group; we cheer each other, we widen our comfort zone, we surpass ourselves. Leading groups of skiers in my favorite stations offer me all this: we have fun and we share great moments on the mountain.
Original publishing date:
2020-2021