When going on an alpine skiing trip, why not add a cross-country skiing day on your day off or even a ski safari…
Many take a day off on a skiing trip but still want to be active without hitting the tourist attractions. We suggest many options among which cross-country skiing. All of our destinations are available à la carte to discover North America and Europe's  cross-country trails at your own pace.
Best destinations for cross-country skiing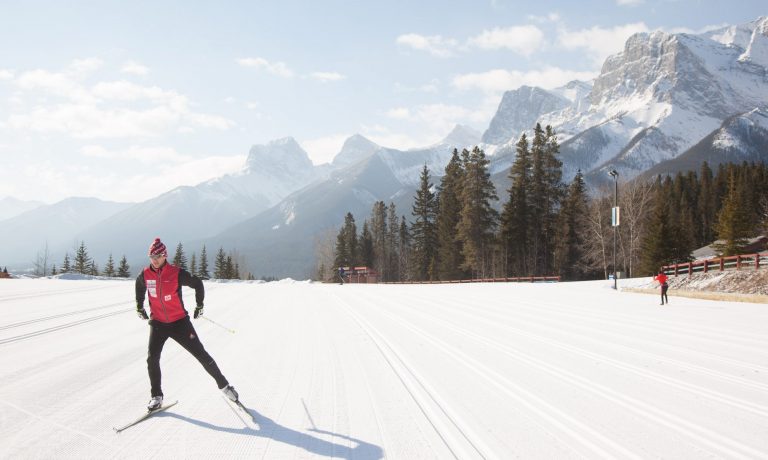 Banff and Canmore offer over 65 km of mechanically groomed trails.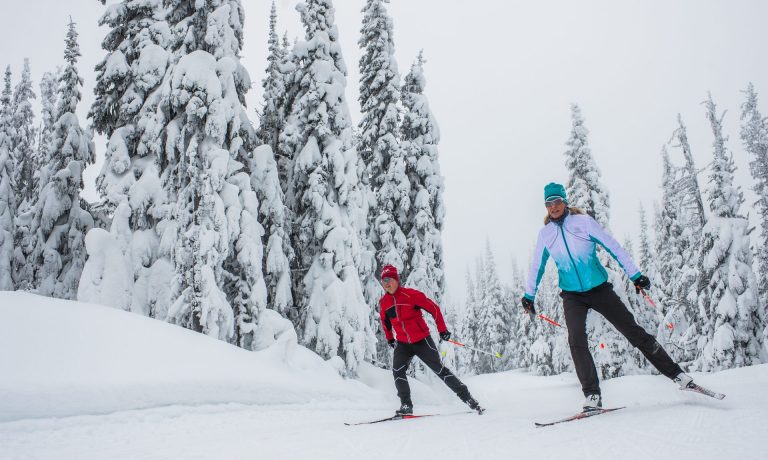 SilverStar, British Columbia
Gendronski offers camps to improve your skills in Western Canada as well as the Dual Area Trail Pass in  Silver Star and Sovereign Lake allowing  access to more than 105 km of trails. These 2.5 and 5-day camps can be combined with an alpine skiing or ski safari trip. The following camps include access to trails, improvement clinics with qualified trainers, lunches, access to the fitness centre and the waxing room, transportation between skiable domains and the many activities included in the camp. Some trails are located at the top of the mountain and are accessible via chairlift, enabling you to start the season in October! SUPERCAMP Package | 2.5 days 3 days / 2 nights / 2 days of cross-country skiing SUPERCAMP Package | 5 days 6 days / 5 nights / 5 days of cross-country skiing Price on request. Talk with our specialists.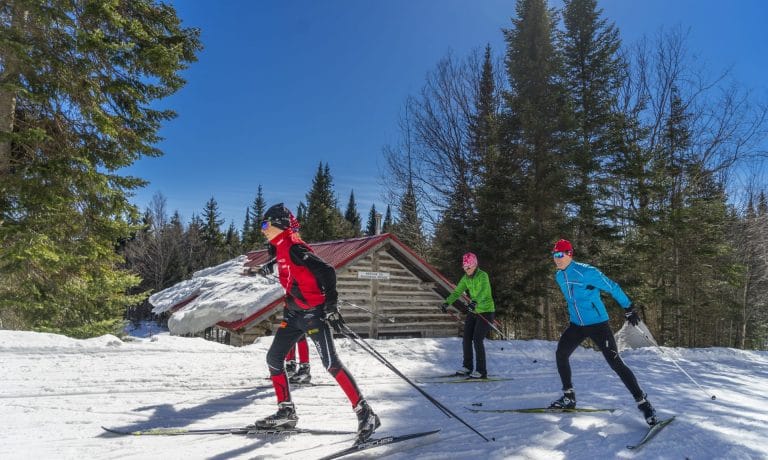 With 200 km of classic trails and 191 km of skating style trails, this ski resort is number 1 in North America! Avec 200 km de sentiers en classique et 191 km pour le patin, notre centre de ski de fond se classe au 1er rang des centres de ski de fond à travers toute l'Amérique du Nord ! Integral part of Mont-Sainte-Anne ski resort, the cross-country skiing centre is located 7 km east of the alpine mountain and is accessible via a trail connecting both parts.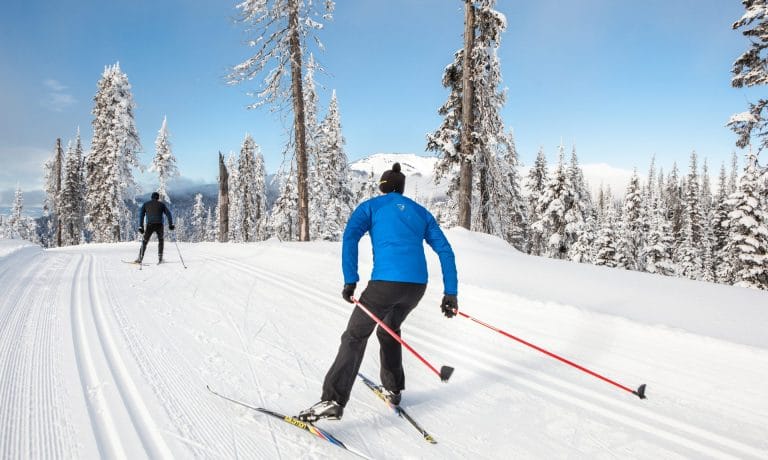 Sun Peaks, British Columbia
This destination offers over 35 km of groomed trails, with variable levels and easily accessible from the village. The Morissey lift allows skiers to reach the famous Holy Cow Trail, a 7,7 km long trail offering an impressive panoramic view on the mountains. The most experimented skiers can explore a vast backcountry terrain of over 14 km of trails to satisfy them.