Anne-Marie LefebvreGroup leader
Anne-Marie Lefebvre, founder and owner of RencontreSportive.com. Founder of the sportswomen's association, Les Fées, and group leader for the ascent of Kilimandjaro, car rallies and cycling raids in Africa and Asia.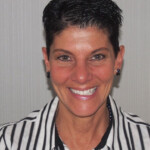 A newly retired career police officer, Dora is now ready to take on a new challenge to share her passion and travel experiences with you.
She and her husband Alain have the opportunity to accompany you during your travels in the different departments offered by Voyages Gendron.
Having discovered several destinations such as Europe, the United States and Quebec on cruises or land trips, rest assured, her good mood will be very positive,
His ability to communicate and his ability to listen will enable him to offer you an accompaniment service that meets your expectations, so that you can experience a dream trip without worries.
Follow Dora and Alain's escapades on Facebook @DoraetAlain.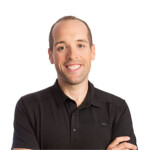 Jimmy SévignySpeaker and personal coach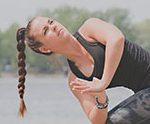 Joanie TardifGroup leader
Joanie Tardif is a graduate of a master's degree in rehabilitation from the University of Montreal. After her studies, Joanie accumulates training and experience in the field of yoga and training. Above all yogi, she is also an accomplished triathlete who has over 800 hours of training as a yoga teacher and functional trainer. She teaches hatha yoga, flow/vinyasa and brings the yogi into a strong and decisive practice, suitable for all levels of yoga. She describes herself as an eternal student and continues to follow regular trainings in order to develop her knowledge in the field of yoga and functional movement. She also collaborated on Jimmy Sévigny's Evolution training DVD set, which was number one for 11 weeks in Canada.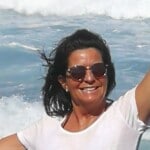 Hello travellers! My name is Linda Fortin. I have the great privilege of accompanying groups at Voyages Gendron. My professionalism will reassure you! My humour will make you laugh! My dynamism will amuse you! I found the perfect job allowing me to combine 2 passions well with me: travel and human relations. What better way than to create bonds and exchange, the space of a few days, so that memories remain engraved, has everything in our memories. May our paths soon cross.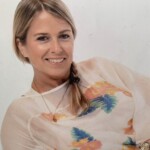 Nancy WisemanSenior Travel Specialist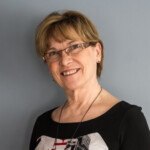 Renée BissonnetteGroup leader
Renée has been part of the Voyages Gendron family for over 18 years. Having started her career as a travel consultant, Renée now shares her passion through the trips she accompanies. From Asia to the United States, through Europe and the Caribbean, she will accompany you to the most beautiful places in the world.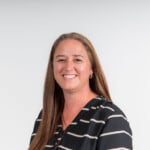 Sandra RocheleauTravel specialist - Group leader
Professional phone numbers :
After owning a daycare for nearly 12 years, Sandra has refocused her career to combine her passion for travel with her love of customer service. She describes herself as energetic and positive! With several trips to her credit, she particularly loves Hawaii and Costa Rica. Advisor and accompanist of groups, she will be happy to meet you!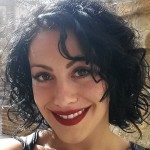 Stéphanie TurcotteGroup leader
Energetic and passionate about her profession, Stéphanie developed a taste for travel in her early twenties. Adventurous, she decides to go alone to discover Central America in a backpack. Following this experience, she completed her studies at Collège Laflèche in tourism, with the aim of becoming a guide, which she teaches there today. With several destinations to her credit, she has a great sense of sociability and humour. Stéphanie has made her place in the tourism industry thanks to her professionalism and her dynamic way of leading groups. Always on the lookout for new trends, she participates from time to time in filming as a model and actress in immersive tourism.