Once in a lifetime
By Debbie Savoy Morel, Golf Director at Le Mirage Golf Club
---
Scotland is widely known as the home of golf, and the birthplace of this great sport. In fact, the Old Course at St Andrews is considered to be a site of pilgrimage, and is the most coveted Tee time in world golf. No doubt, every passionate golfer should visit Scotland at least once.
I was fortunate enough to play in Scotland when I was 21 years old. It was a dream come true. As a member of the Commonwealth team representing Canada, I spent 31 days in England and Scotland. I played the British Amateur at St Andrews—we were the first women since the Queen Mother to be allowed to enter the Royal and Ancient clubhouse, a privilege once reserved for men only. It was truly a memorable experience.
I get goose bumps every time I remember my visit to Scotland. The weather is unpredictable, the golf courses are really difficult, it's quite a long distance to travel just to play golf, BUT IT IS ALL WORTH IT. You've always wanted that once-in-a-lifetime golf experience… look no further. Scotland it is.
Here are just a few of the things that make Scotland so unique:
The condition of the golf course. They really play the ball as it lies and, believe me, the grass is definitely not flush like it is in Quebec.
People walk with their children on the golf course. You have to let them pass by before hitting your shot.
The greens are large and very undulated.
The weather is very unpredictable, and the wind is like nothing you've ever experienced before. We used hand warmers to keep our golf balls warm.
St Andrews did not have a driving range so we had to warm up by hitting balls onto the nearby beach and the caddies would catch the balls with a baseball mitt.
The kind hospitality of the Scottish people. We had a Scot play the bagpipes while escorting us out of the city after the tournament. The locals were on the street applauding as we passed by. It was amazing!
Having a Scottish caddy was an unforgettable experience. They are truly real pros.
Group departures
Book before January 5, 2022 and save $400 / couple
United Kingdom
23 days | 21 nights | Flight | 42 meals
May

5

to

27

,

2022
$
7,055
/ pers.
$
6,855
/ pers.
Book by January 5, 2021 and save $ 200 / couple
Specialist(s) for this destination
Questions about this destination?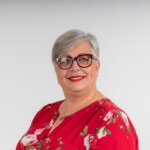 Chantal LeclercConseillère en voyages Senior - Accompagnatrice
Chantal a débuté sa carrière dans le domaine du voyage il y a plus de 30 ans. Conseillère en voyages et accompagnatrice de groupes, elle a posé les pieds dans plus de 23 pays sur tous les continents – à l'exception de l'Antarctique – au fil des années. Passionnée de voyages, elle en apprécie toutes les facettes : les bâtir, les vendre… et les vivre! Joignez-vous à Chantal, en croisière ou en circuit, qui vous communiquera avec enthousiasme sa passion contagieuse pour la culture et l'histoire.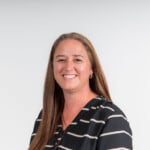 Sandra RocheleauConseillère en voyages - Accompagnatrice
Professional phone numbers :
Après avoir été propriétaire d'une garderie pendant près de 12 ans, Sandra a réorienté sa carrière afin de combiner sa grande passion du voyage et son amour du service à la clientèle. Elle se qualifie d'énergique et positive! Ayant plusieurs voyages à son actif, elle affectionne particulièrement Hawaï et le Costa Rica. Conseillère et accompagnatrice de groupes, elle se fera un plaisir de vous rencontrer!