MERE WORDS CANNOT DO IT JUSTICE
---
India, one of the world's three oldest civilizations, is a land replete with charm and mystery several thousands of years old. Customs differ from one region to the next, and are all colourfully expressed through dance, religion, architecture and music. The incredible wealth of culture is evidenced in everyday life, and in the smiling faces of the locals. Birthplace of Hinduism, Buddhism, Jainism and Sikhism—with over two billion followers altogether—India is likely one of the most religious places in the world. As such, worship is clearly a central part of everyday life, and even commonplace greetings have a much deeper meaning… Namaste.
India is so incredibly beautiful, it's easy to imagine that Divine intervention somehow played a role in its creation. From the snow-covered Himalayas of the north, to the arid Thar Desert of the west, the lagoons and lakes (backwaters of Kerala) of the south and, of course, Udaipur, the city of lakes in the heart of it all, India's allure is endless. Jungles, colourful birds, tigers, temples and seashores covered in lush vegetation create a landscape that will simply take your breath away. A total of 25 cultural sites and 7 natural sites in India have been classified by UNESCO as World Heritage Sites. They include:
The Taj Mahal
Located in the heart of an immense 17-hectare Mughal garden, the Taj Mahal is considered the architectural crown jewel of Indo-Islamic art.
Agra Fort
Within its 2.5-km-long enclosure walls, this powerful fortress of red sandstone includes several fairy-tale palaces, audience halls and two very beautiful mosques.
Fatehpur Sikri
The City of Victory, built in the latter half of the XVIth century, boasts several monuments and temples, including of the greatest mosques in India, Jama Masjid.
Jantar Mantar, Jaipur
This astronomical observation site showcases the skills acquired by the court of a scholarly prince at the end of the Mughal period.
Qutb Minar, Delhi
Built in the early XIIIth century, a few kilometres south of Delhi, this minaret offers spectacular views of the surrounding landscapes. The neighbouring architectural area contains funerary buildings, the magnificent Alai-Darwaza Gate and two mosques.
A land of intense contrasts, India is, on the one hand, deeply rooted in tradition and, on the other hand, also extremely modern. So, you're as likely to come across a snake charmer as you are a computer geek (The country is, after all, the world's leader in computer technology)!
So, what are you waiting for? Come explore this land of many faces.
Group departures
Book before June 9, 2020 and save $400 / couple
India - Stays and tours and Twinning available
India – North & South
October

2

to

23

,

2020
$
5,555
/ pers.
$
5,355
/ pers.
Book before June 27, 2020 and save $ 400 / couple
Book before July 3, 2019 and save $ 400 / couple
Asia - Photo safari and Stays and tours
India safari
November

22

to

December

11

,

2020
$
5,345
/ pers.
$
5,145
/ pers.
Specialist(s) for this destination
Questions about this destination?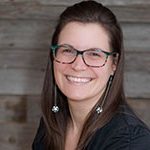 Julie TrahanConseillère en voyages – Accompagnatrice de groupes
Julie a commencé sa carrière de jeune professionnelle en loisirs et a développé le goût du voyage en les organisant elle-même. Après avoir visité plusieurs grandes villes, elle est rapidement devenue une référence pour son entourage et du même fait, une accompagnatrice consciencieuse. Son adaptabilité à toute situation fait d'elle une conseillère en voyages patiente, souriante et adorablement sympathique.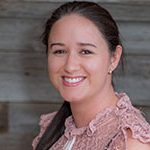 Sandra RocheleauConseillère en voyages - Accompagnatrice
Professional phone numbers :
Après avoir été propriétaire d'une garderie pendant près de 12 ans, Sandra a réorienté sa carrière afin de combiner sa grande passion du voyage et son amour du service à la clientèle. Elle se qualifie d'énergique et positive! Ayant plusieurs voyages à son actif, elle affectionne particulièrement Hawaï et le Costa Rica. Conseillère et accompagnatrice de groupes, elle se fera un plaisir de vous rencontrer!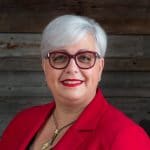 Chantal LeclercConseillère en voyages Senior - Accompagnatrice
Chantal a débuté sa carrière dans le domaine du voyage il y a plus de 30 ans. Conseillère en voyages et accompagnatrice de groupes, elle a posé les pieds dans plus de 23 pays sur tous les continents – à l'exception de l'Antarctique – au fil des années. Passionnée de voyages, elle en apprécie toutes les facettes : les bâtir, les vendre… et les vivre! Joignez-vous à Chantal, en croisière ou en circuit, qui vous communiquera avec enthousiasme sa passion contagieuse pour la culture et l'histoire.