Emilia-Romagna area offers the ideal mix of farming lands, hilly landscapes, vineyards and olive groves, as well as several charming villages waiting to be explored. Add to that roads that are pleasant and friendly to cyclists and you get an unforgettable cycling trip.
Group departures
Book before June 8, 2021 and save $200 / couple
Specialist(s) for this destination
Questions about this destination?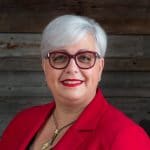 Chantal LeclercConseillère en voyages Senior - Accompagnatrice
Chantal a débuté sa carrière dans le domaine du voyage il y a plus de 30 ans. Conseillère en voyages et accompagnatrice de groupes, elle a posé les pieds dans plus de 23 pays sur tous les continents – à l'exception de l'Antarctique – au fil des années. Passionnée de voyages, elle en apprécie toutes les facettes : les bâtir, les vendre… et les vivre! Joignez-vous à Chantal, en croisière ou en circuit, qui vous communiquera avec enthousiasme sa passion contagieuse pour la culture et l'histoire.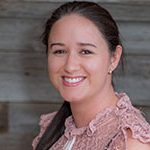 Sandra RocheleauConseillère en voyages - Accompagnatrice
Professional phone numbers :
Après avoir été propriétaire d'une garderie pendant près de 12 ans, Sandra a réorienté sa carrière afin de combiner sa grande passion du voyage et son amour du service à la clientèle. Elle se qualifie d'énergique et positive! Ayant plusieurs voyages à son actif, elle affectionne particulièrement Hawaï et le Costa Rica. Conseillère et accompagnatrice de groupes, elle se fera un plaisir de vous rencontrer!