Details
Accommodations
Activities
Oahu is the most populated island of Hawaii with its 900 000 inhabitants. It is mostly known for its capital, Honolulu, along with its harbor, Peal Harbor, attacked by Japan during second world war. The third biggest island of the state of Hawaii is composed of 2 mountain range, the Waianae and the Koolau.
It doesn't get boring in Honolulu! The city has 125 beaches, including the famous beach of Waikiki where scuba diving, kayak and surf are on the menu. Downtown, you will find multiple restaurants and luxurious stores, along with all of the essential services.
PEARL HARBOR: 
30 minutes from downtown Waikiki, you can find one of the most important american symbol related to World War II: Pearl Harbor. The site was attacked on December 7, 1941 by Japan.
Pearl Harbor has 5 distinctive sites :
USS Arizona Memorial, named after the first boat that was hit during the attack; the reception center illustrates the history of the fight; a boat meets the floating Memorial, commemorating the casualties of the assault;
The Battleship Missouri Memorial recounts the end of the battles and the acceptation of the inconditional surrender of Japan by the General MacArthur who ended the war;
USS Bowfin Museum will allow you to explore the submarine battle that happened in the Pacific Ocean;
USS Oklahoma Memorial hones the 429 soldiers that we killed in the attack of the USS Oklahoma;
Pacific Aviation Museum is all about the airplanes and other bombers used during World War II.
(source: www.office-tourisme-usa.com)
Take the time to visit the Valley of Temples, an unique place including a japanese temple, which is a perfect replica of a temple located at Uji, in Japan.
The popular series Hawaii 5-0 and Lost, and the movies George of the Jungleand 50 first dates were filmed in Oahu.
Group departures
Book before September 1st, 2020 and save $400 / couple
Book before June 1st, 2021 and save 400 $ / couple!
Hawaii - Cruises and Norwegian Cruise Line
Hawaii – Land and sea
November

10

to

21

,

2021
$
5,405
/ pers.
$
5,205
/ pers.
Specialist(s) for this destination
Questions about this destination?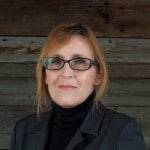 Cathie BeauseigleConseillère en voyages
Professional phone numbers :