Details
Itinerary
Hotel
Bus
Photos
Here's your chance to come see a game in New York at Yankees Stadium and stay in Manhattan!
Includes:
Transportation by luxury coach
2 nights' accommodation in New Jersey at the Hampton Inn Teaneck or the Hilton Garden Inn Ridgefield in New Jersey
2 breakfasts
1 ticket for the game Yankees vs. Blue Jays, section 200
Guided city tour with the group leadrer
Temps libre pour découvrir New York
Ascension of the Empire State Building
Stops at:  High Line, 9-11 Memorial, One World Trade Center, Strawberry Fields and its famous buildings
Stroll in Times Square, Central Park, Wall Street, Financial District, South Street Seaport, Lower Manhattan, Chinatown, Little Italy, 5th Avenue, Rockefeller Center
Map of New York
Seat selection in the bus, valid for the entire stay
Boarding point selection
Free parking for the duration of your stay
Presence of a sports personality
Services of a Gendrontours group leader
Taxes
Not included:
Meals other than those mentioned
Activities other than those mentioned
Contribution du client au Fonds d'indemnisation de 3.50 $ par tranche de 1 000 $
Additional options ($):
VIP seat located at the front of the coach with additional benefits and better view | $10 / day
Lodging on the island of Manhattan | Price on demand
Broadway Show | prices vary depending on show and time of performance
All the reductions are applied on the prices shown on the website.
A non-refundable deposit of 25% is required at the time of booking. Final payment must be made 45 days prior to departure date and is non-refundable. For any reservation made 45 days or less before the departure date, the total payment is required and is non-refundable. Name changes are possible at no charge if made 24 hours or more before departure.
Change of name possible without charge if made 24 hours or more before departure.
Here are a few informations that are necessary to know for your coach travel :
The vaccination passport will be requested at boarding only for our departures to the United States. You will be required to show your passport and required documents before boarding or you will not be able to enter the coach bus. 
You may eat and drink on the bus;
You may use the restroom on the bus;
Seat assignment for all passengers for the duration of the stay;
Entry and exit requirements – COVID-19
Most governments have implemented special entry and exit restrictions and requirements for their territory due to COVID-19. Before travelling, it is your responsibility to verify if the local authorities of both your current location and destinations have implemented any restrictions or requirements related to this situation. Vaccination or health passports may be required in some cases. It is your responsibility to be aware of the specific entry, exit and transit restrictions and requirements for the country or territory you are visiting before you travel and before you book your trip. Voyages Gendron is not responsible if you do not meet your destination's entry or exit requirements. For full details on health measures and entry and exit requirements for a destination, visit the official government website.
Entry requirements for the United States:
It is your responsibility to obtain all the necessary documents according to your nationality (visa, entry fees, authorization form for a minor, etc.) before your departure.
As of October 1, 2022, a citizen who holds a non-Canadian passport must absolutely fill out an ESTA form online at least 72 hours before departure. https://esta.cbp.dhs.gov/esta
This form is mandatory to enter the United States and you will be automatically denied access to the United States if it is not duly completed and approved.
You must present your passport and required documents to your tour guide when boarding the bus, otherwise you will be denied access. No refund or recourse against Voyages Gendron will be possible.
Jour 1
4 h : Départ
Arrêt déjeuner en route
Début PM : Arrivée à New York et enregistrement à l'hôtel
Temps libre pour explorer Manhattan et découverte avec votre guide
16 h : Point de rencontre avec l'autocar et départ vers le Yankee Stadium
Le billet pour la partie de baseball du 21 août inclut un hot dog et un breuvage (eau, liqueur ou bière)
19 h : Début de la partie
22 h :  Fin de la partie, retour à l'hôtel sur Manhattan et banlieue
Jour 2
**horaire et détail à venir selon l'heure de la partie du 22 août**
August 18 to 20, 2023
3 days | 2 nights | Coach transportation | 2 meals
Save $50 / couple by booking more than 60 days before departure
Boarding points
2 h 45
Salaberry-de-Valleyfield
4 h 15
Longueuil (Pratt & Whitney)
Save $50 / couple by booking more than 60 days before departure
$
725
/ pers.
en occ. Double
$
675
/ pers.
en occ. Triple
$
645
/ pers.
en occ. Quad
$
925
/ pers.
en occ. Single
In collaboration with: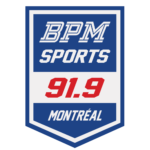 BPM Sports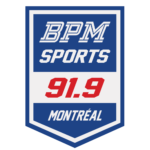 BPM SportsIn collaboration with
Professional phone numbers :
Questions about this travel?