During his many travels, Paul Dubrûle, Gendron Travel's Ski Sales Director, has visited more than his fair share of ski resorts. Among these, we could easily dedicate an entire chapter to Arlberg—the biggest ski resort in Austria, featuring 250 kilometres of trails connected to quaint Tyrolian villages that go by charming names such as Pettneu, Rauz and Stuben.
As can be expected from any globe-trotting skier, Paul is always itching to get his ski boots on his feet the minute he steps off the plane in Zurich—but alas, he must wait until the next morning before he can hit the slopes! On one particular trip, paul condo and his guide headed out for a day of skiing the minute the sun came up. They made their way through an off-piste sector to the most incredible high-altitude alpine area, surrounded by endless breathtaking views. The pair then headed over to check out the ruins of an ancient sheepfold, tucked into the hollow of a deep valley. Gazing upon the snow-capped peaks from where he had just emerged, Paul reflected on what he considered his best off-piste skiing experience… ever!
After crowning off this most unforgettable day with some local sausage and beer, it became abundantly clear to Paul that he had finally discovered the third resort in the Holy European trinity, placing Arlberg alongside Val d'Isère (France) and Verbier (Switzerland). The only difference is the more extreme cultural differences.
After his visit to Arlberg, Paul made his way over to Innsbruck, two-time host to the Olympic Games. A magnificent university town with an old-Europe feel, Innsbruck is replete with cafes, bars and wide pedestrian avenues. Innsbruck has some key things one looks for in a ski holiday: affordable accommodations and an efficient public transit system that can get you to a half-dozen top ski resorts in about 45 minutes. Needless to say, Innsbruck has also earned a spot on Paul's list of favourites.
Author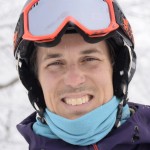 Alexis de Gheldere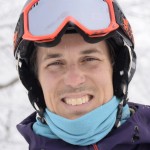 Alexis de GheldereOutdoor Sports and Travel Journalist
Original publishing date:
2020-2021