When a friend of mine recently asked me to describe my experience at Jackson Hole, the first word that came to mind was WOW!
This simple word perfectly sums up how I feel about this mountain. After all, Jackson always provides a challenge that is guaranteed to put my skills to the test. And, talk about steep! It's even got a couple of double blue diamond runs, which is something I'd never seen before Jackson Hole. You'll definitely feel the pull of gravity on these wide groomers and trust me, you'll need to control your speed otherwise these runs will take you down— fast! Jackson is also home to the celebrated Corbet's Couloir, which is the perfect choice for adrenaline junkies. The best way to describe Jackson is a colossal hole that is just overflowing with snow. With 10 metres of snow every year, for the last 8 years, it's easy to see why.
Jackson Hole also happens to be a hip western ski town. Its wooden sidewalks, multiple saloons and rustic comfort food will leave you feeling like you're in the Wild West. Adding to that "wild" feel is the nearby National Elk refuge where you can observe thousands of elk during the winter season. The best part? The airport is located just a few short kilometres from town. What more could you ask for?
Author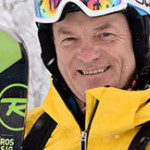 Mario Daniel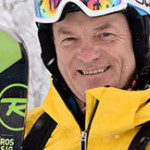 Professional phone numbers :
My passion for skiing and travel is not new… it's 30 years old to be precise. First of all, as a patrolman, I then reached level 3 of the alliance of ski instructors in Canada and then became a specialist columnist with TVA, Météo Média, several radio stations, publications and specialized websites. As a group leader I had the chance to visit beautiful mountains on three continents which allowed me to meet fantastic people who, like you and me, love skiing, share their passion and discover (and sometimes rediscover) the wonderful destinations offered by Voyages Gendron. What turns me on the most and motivates me year after year is to see this little light in the eyes of people when together we find ourselves facing a grandiose mountain landscape or after a descent where we have surpassed ourselves. If you, like me, want to make the most of your ski trips, join me, I will do everything in my power to make your trip memorable.
Original publishing date:
2020-2021